Originally founded in the fall of 2002 in Lafayette, CA, Inner Fire Consulting is currently located in Boulder, CO. For more information about our organization, feel free to contact us M-F from 9:00am to 5:00pm Mountain Time.
About Our Founders:

Mark Fischer, M.A., L.Ac.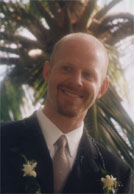 Inner Fire Consulting was co-ounded by Mark Noyes Fischer. Mr. Fischer has a Masters Degree in Oriental Medicine from the Santa Barbara College of Oriental Medicine, and a Bachelors Degree in Psychology from Willamette University. His passions lie in Small Business, Wholistic Medicine, and Globally Minded Sustainable Growth. He is an editor for the health section of DMOZ, the largest human edited directory on the internet, is the owner of Skye Herbals™.
Mr. Fischer has worked extensively with small business and executives throughout California. His cutting edge work in executive health brought him to the UC Berkeley Alumni Associations Family Camp where he was codirector of their Wellness program for the past two years, teaching Wellness classes and seminars to over three thousand of UC Berkeley's Best and Brightest Alumni. Now living in Boulder, Colorado, Mr. Fischer consults with small business and executives throughout Colorado, California, and Hawaii. His clinical practice now offers Alternative Medicine in Boulder, Colorado.
Carrie Skye Fischer, M.A., L.Ac.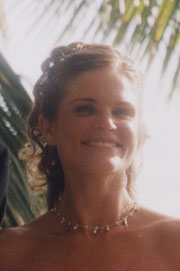 Inner Fire was co-founded by Carrie Skye Fischer. Carrie has a Masters Degree from both the Santa Barbara Collage of Oriental Medicine and the Hawaiian College Of Traditional Oriental Medicine. Carrie received her Bachelors degree from the University of California in Santa Barbara where she was trained as a classical vocalist. Carrie's healing journey has brought her through many trials, including a successful encounter with the worst case of eczema that we have ever come across. Today, through studying the best that complementary health care has to offer, Carrie is in radiant health with no signs of the eczema that once covered 90% of her body. Combining her vocal training with the knowledge of traditional medicine, Carrie is now working with sound healing as one of her main modalities. Her work in wellness has brought her to work with the UC Berkeley Alumni Association as co-director of their wellness program. She currently lives with her husband Mark, and is co-director of their Alternative Medicine Clinic in Boulder, Colorado.